Double Seat Valves
Double Seat Valves
Item No.
Double Seat Valves
Category:
Valves, Filters & Fittings / Food & Pharmaceutical Grade Valves
Description
Mixed Proofed Valves: Double Seat Valves
If multiple pumps and tanks are arranged in a series within a food or pharmaceutical application, we strongly recommend installation of mixed proofed valves in order to prevent cross contamination between the different products. This also prevents cross contamination between the product and washing detergent or sanitizing detergent.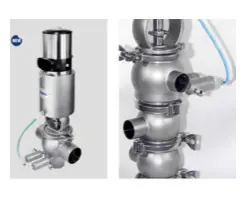 DOWNLOAD AND VIEW : Double Seat Valves Spec Sheet
No Product Reviews at this time