Plate Heat Exchangers
PLATE HEAT EXCHANGERS BY SEPAK

The plate heat exchangers manufactured by Sepak Industries are one of the most energy efficient plate heat exchangers in the world. These heat exchangers are used for liquid to liquid or gas to liquid heat transfer applications.
The plate and frame type heat exchangers or Plate Heat Exchanger (PHEs) are expandable and easy to modify.
The PHEs can be used in the following heat transfer applications plus more: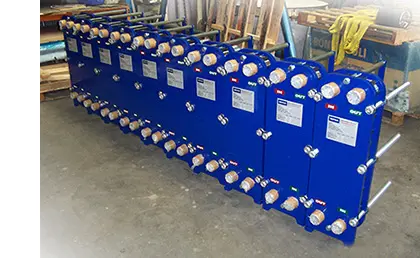 Water to water or Liquid to liquid
Steam to water or product
Airconditioning system condensers
Refrigeration system condensers or evaporators
Milk cooler
Heat recovery
Milk pasteurisers
Juice pasteurisers
Cream pasteurisers
And many more applications
See our Plate Heat Exchangers Specs.
If you are looking for incredible value plate heat exchangers, contact us or give us a call today on 02 9618 1455.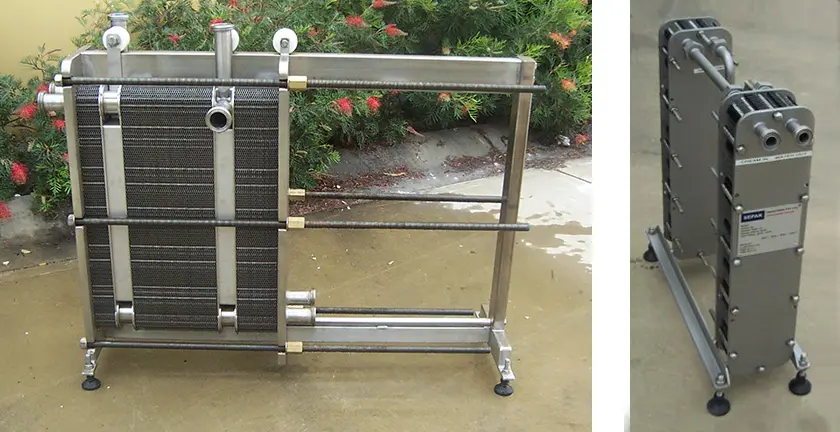 The plate heat exchanger products and services we offer are:
Design, supply and installation of new heat exchangers,
Replacement gaskets
Replacement plates
Servicing of heat exchanger
Pressure testing service
Cleaning of plates
Your item has been added!

DOWNLOAD: PLATE AND FRAME HEAT EXCHANGER BROCHURE The plate and frame type heat exchangers are the most efficient (UP TO 95% EFFICIENCY) and economical type of heat exchanger available on the market with compact space saving design. The standard material for flow plate is Stainless steel ...